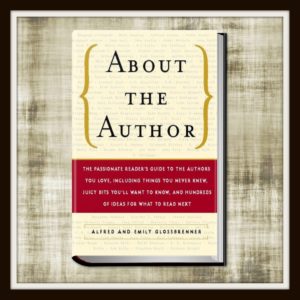 Welcome to AboutTheAuthor.com, a domain acquired by Westward Connections Inc. on April 21, 1998. Westward Connections CEO and founder, Barb Tomlin, envisioned it becoming a hub featuring the authors she had interviewed for CompuServe, Prodigy, and America Online over the years as well as authors she would come to know from that point forward. Within months Barb was contacted by Alfred Glossbrenner, a bestselling technology book author. He was collaborating with this wife Emily on a book titled "About the Author" and was hoping to lease abouttheauthor.com to use in promoting their book. Negotiations concluded with Westward Connections producing the website for their book promotion and leasing them use of the domain for five years.
Fast forward to 2018. Barb Tomlin finally has the time to concentrate on publishing projects and has decided to use the CreateSpace and Kindle services offered by Amazon as the primary conduits for her ebooks and just-in-time print publications.
Because of Barb's passion for digital storytelling, she has become proficient at sharing her stories via live video and audio broadcasts.  Look for About The Author LIVE coming to Facebook soon.